It is clichéd common knowledge that we rarely find what we're looking for.
In setting out to submit myself to the road and all of its discomforts, I knew that I wanted to run away with my thoughts and create a space for learning and for healing. What's ensued has been a mind-boggling phantasmagoria of new experiences and a renewed love for old passions. My issues clearly predated the bike wreck, which turned out to be the straw that broke the camel's back, or Nissan that broke John's rib, if you will. A certain complacency and routine had let me settle into a disinterested autopilot, a family cancer diagnosis allowed me to numb my highs and lows and led me to stay busy without pause, all for the sake of preventing tears or anger at God.
The first portion of my trip was filled with predetermined destinations, a few weekends planned catching up with old friends, and just the right amount of unpredictability. But lately, as I've trekked further from home, every day has been less predictable and relied more on the input of new people. Those people have recommended rivers and roads, opened the doors to their homes, and been the reason that I've gone where I've gone and done what I've done. It is surreal and therapeutic to have your very life's direction dictated by a collective of benevolent strangers. And stranger still to find yourself deeply sad when it's time to leave the home and company of people you didn't know two days prior.
After Charlotte, I had no clue where I'd go next or what I wanted to do. I was in touch with a photographer I hit it off with when he shot my car for Petrolicious(!!) about going fly fishing in the mountains of western North Carolina. I was also texting a guy who has a Porsche I'd seen pictures of on the internet. He encouraged me to join him for a few car-centric events in the Chapel Hill/Raleigh/Durham area that weekend. I reserved a hotel room in the block he'd arranged at the Quality Inn and made the tough choice between car events and fishing, and set course east towards Chapel Hill. In the back of my mind, I still thought there was a chance that I could be a hero and attend the morning car events and be in the mountains for evening fishing.
We should pause to acknowledge the beauty of the above paragraph, that I was painfully torn between cars and fishing. The two things that I've found the most beauty in for the majority of my life, things which lately had faded further and further from the forefront of my mind as 'life' got in the way. A common refrain I've heard from California to the Carolinas from friends who are recent-adults and strangers who are veteran adults, is that we are almost always faking it 'til we make it when it comes to the whole 'adulting' thing. Whether doctor or lawyer or waiter or fishing guide, no amount of study or knowledge or experience can adequately address every situation. And so, we always feel a bit like imposters, whether we're putting clients into trophy trout or successfully diagnosing a rare disease, even when we're beautifully skilled at what we do.
That digression is pertinent because I've been feeling like I'm faking it for a long time, but part of faking it means distracting myself with a singular and numbing amount of bike riding and word writing and perceiving utility costs and paying utility bills and forgetting the simple pleasures of Sunday drives and entire Saturdays spent waist-deep in a river with that wild hope that some creature from underwater might think that a piece of metal covered in thread and hackle looks appetizing. And now that I've been on enough Sunday drives and Tuesday evening trout bonanzas, I'm reminded that the best way to adult is to never forget what made us who we were before responsibilities were piled so high that it felt easier to forget what we once loved than to make time for it.
I arrived in Chapel Hill to meet Charles for a bike ride before we met all the other car guys for dinner, and we were fast friends. By the end of our gorgeous ride through the woods outside of town, he asked me if it was too late to cancel my hotel reservation and said that I should stay with him and his family instead. I called the Quality Inn and made the cancelation time by three minutes. Thus began quite possibly the best weekend of the entire trip. He's a Porsche fanatic who works for a bicycle company and owns a rescue weimaraner and a furry little mutt, is married to his high school sweetheart, and has a gorgeous and precocious family. If you know me, you know that he's my best future self incarnate.
At dinner that night, we sat a table for ten filled with fellow car fanatics who'd traveled from across Virginia and North Carolina for the inaugural Targa Carolina, a weekend of fun drives, parking lot breeze shooting, and events to attend. The small-talk focused on cars, but soon shared appreciation for engineering subtleties gave way to much more meaningful discussion. There were two father-son groups at our table, one with two sons and the other with one. I found myself sharing stories from the road, events that felt downright commonplace to me that were inspiring grown men and their sons alike. It's difficult to explain the beauty of having a stranger riveted on your words, especially as an aspiring storyteller. To be told multiple times throughout the weekend that, "You have no idea what a powerful impact hearing your stories had on me," and encouraged to write a book.
And though we knew each other through cars, none of the stories had anything to do with them. The stories were ones like I've written here, about pizza parlors and being spoiled by strangers and finding oases in unlikely places. There were poignant moments like spending the next evening around a campfire with the guys who were also staying at Charles' house and some of his family, hearing one of the quieter members of our group open up about a failed first marriage and the beautiful nuances of a second while watching the family I was staying with exemplify the beauty of teamwork and of finding beauty in the present instead of seeking improvement through a never-ending change of scenery or company.
At the end of the weekend, I washed my car in Charles' driveway as everyone got packed up and organized to stop by one final car show before heading their separate ways. His family joined us in the driveway and looked on as I worked up a sweat giving my car a much-overdue bath. His wife Chris was outside genuinely sad to see us go, and the feeling was more mutual than I felt I could convey. I'd arrived in their house as a shaggy bearded stranger and ended up staying awake until the wee hours of the morning with their youngest son, Oliver, making jokes about David Blane and Chris Angel and literally rolling on the floor laughing wearing virtual reality goggles.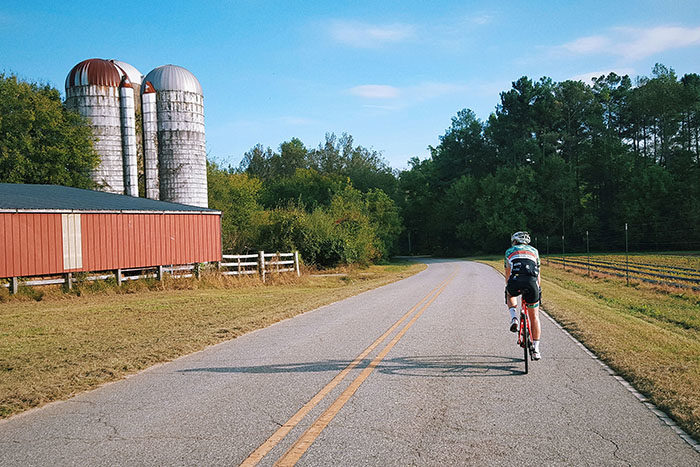 Olly thought me entertaining, an adult who was willing to get on my hands and knees and play video games and try magic tricks and gross 'recipes.' And I found him to be the most beautiful and illuminating person I'd met in a long time, a Type 1 diabetic who made zero mention or complaint as I subtly noticed the insulin pump and shots and blood tests throughout the weekend. His energy kept me laughing until one in the morning even though I was averaging five hours of sleep per night, and his precociousness reminded me  what the world felt like before it was given undue weight by the things we refer to as 'life' in a slightly pejorative sense.
Standing in the driveway and loading my bicycle back into my car, Chris said something that struck a very particular chord. "Olly and Tina both said that you have their favorite laugh they've ever heard." This made me laugh. "And I thought about it and totally agree with them!"
That comment resonated through my head every second of several hours of silent driving that day. To have your laugh, the external and vocal mark of what's inside of your heart, noticed and complimented, is a strangely vulnerable and beautiful thing. And in light of where I've been and how I've felt, it was a markéd moment of light defeating darkness. To be told that I'm laughing infectiously and noticeably is to be told that no amount of weight or sadness or sorrow or brain damage is suppressing the same child-like wonder in my heart that makes me love cars or trout fishing or getting carpet burn playing video games at midnight.
As I reluctantly said my final goodbyes before hitting the road for Roanoke, one of the fathers said to me, "By the way, I never asked how you know Charles. I'm assuming ya'll are old college buddies or used to race bikes together or something."
I was beaming. "I just met him on Friday, about an hour before I met you!"
He was dumbfounded.
I've had special people in my life reminding and encouraging me that submitting myself to the world with humble openness does not go unnoticed, and that conversation powerfully drove that fact home.
And even as I sit here writing, engrossed in my computer and my coffee with dark circles under my eyes and a smile on my face, a kind and comforting older woman looked over and asked with a syrupy voice, "I have to ask, are you a writer?"
"I am," I answered. "Can you tell by the circles under my eyes and the amount of coffee cups on my table."
"Well of course, but also because of the way you're working. You're in the zone."
And literal moments before she asked me that question, I received an email from Petrolicious, a magazine I've read and admired for years, telling me that a piece I'd written for them had just been published! She forced me to pause and acknowledge that and to celebrate it, because she's a writer and she knows the joy and beauty such a moment creates and contains.