I wrote most of the following roughly a week ago while spending some time in Anchorage getting caught up on chores and rest after so much travel through remote British Columbia and Yukon Territories, but I couldn't find the right words to tie it together and then ran out of opportunities to write for a while. Just so the reader knows, I am in a different place physically and mentally now, but it is important to share more than just the highlight reel.
Human moods are among the most fragile and fickle things in our known universe. The rapidity with which one can come crashing down from a soaring high, or be sent beyond the moon, is unrivaled in the natural world. A single word, a moment's happening, or a slight change in scenery might completely transform a person's state of mind.
After a handful of days staying put in the same place, with a partially unpacked car, a refrigerator(!) stocked with a few essentials, and days of nothing but work and exercise and Indian takeout and copious sleep, I have become keenly aware of the role rhythm plays in the human experience. Repetition and stillness allow us to notice things that motion bypasses. Motion allows us to think uninterrupted thoughts that repetition and routine prevent. I have felt something that I've denied and avoided for over two months on the road—loneliness—in a way that is not beautiful or comforting, but rather weakening and desperate. With less to do and more access to the happenings many thousands of miles away from Anchorage, it's easy to feel isolated in a pejorative sense instead of a positive one.
But it is also a time for restoration, for appreciating the sublime instead of the epic, for allowing the body to ache and sigh instead of simply ignoring its needs and pressing onward across hundreds of miles daily. This morning, I walked a local hiking trail with Hank, crossing paths with other local Saturday morning dog walkers. The views from the heart of Anchorage surpass those of many remote resort destinations in the lower 48, and with the autumnal rain and fog swirling on the horizon, the beauty was far from subtle. Yet, without a need to aggressively consume the landscape before trudging onward, it was far easier to notice the way tree roots in a city park tangle amongst each other and the soil beneath them, to spot a few dead salmon that somehow drifted all the way to the lake we walked around, to enjoy the warm pleasantness of people greeting one another on a cold morning.
It has been illusory to observe a few things about my brief respite in Anchorage. First, how quickly my own mood swings with a lack of motion and a reintroduction to the pedantic. I have been elated to discover my favorite bread and almond butter at the Fred Meyer grocery store, drank myself into a caffeinated stupor on the craft coffee of downtown, and slept in the same (real) bed three nights in a row now. And, I have opened the myriad social media apps and woken up in the same place without so many pressing survival-oriented tasks and had free time to fill in ways that are unfamiliar to me of late. A sinking, insidious emptiness creeps in along the fringes of an ordinary-looking day. Given time to do things other than survive and make geographical progress, one wallows instead of contemplates, kills time instead of passing it. There is time to covet and time to lament, time to experience boredom not as an animal phenomenon but as a philosophical concept—ennui—and time to count the hours until the remaining modica of self-respect might allow for a brewery visit.
Of course, there is goodness in it. Eating consistent, healthier meals. Exercising without stressful time constraints or skipping multiple days for progress' sake. Writing instead of composing mental novels only to let them blow out the window somewhere along the Cassiar Highway. Listening to music because the soul thirsts for it instead of simply to engage the mind whilst humming along a forgotten highway. Quotidian pleasures exist for a reason, easy as this may be to forget beneath the grandiosity of glaciers and thousand-mile drives and glacier-silt-filled rivers overflowing with arctic grayling.
Speaking of such grandiosity, the stillness and relative familiarity of the city has highlighted another truth about humanity. On most days of this trip, I have seen untold hundreds of photo-worthy vistas and moments which might deserve sharing, which could stand in for the plainness that fills the majority of my life, even on the road. And in sharing one or two of them per day, the impression is given that the traveler is simply 'living the dream,' that their entire existence is to be envied because they saw a glacier or a bear or a pretty sunset on a gravel road. To be sure, these are the moments that make life rich and simple, which are something more than free and inspire a wordless sense of awe and scale.
But these snippets are always taken out of context, and they often make others feel inferior and the sharer feel isolated, as if their reality isn't living up to outsiders' expectations of it. Happiness is not guaranteed by the sight of snow-capped mountains, though they are never unwelcome. A smile in a moment does not tell the full story. One does not and cannot cross a border or climb a mountain every second of their lives. So many times, people make remarks like, "I am so glad you're so happy," after seeing a photograph, and it is unclear if they are passive-aggressive or just brutally self-unaware. And what happens when one is in an architecturally-bankrupt city in a string of five dreary rainy days in a row? In the absence of photo ops, what do we become? Happiness is not guaranteed by experience. But we can make something of all our experiences, the good, the bad, and the ugly, when we share them with others.
Amid these restful days, I decided to do something indulgent and peruse my AirBnB's movie collection. I spied Into the Wild and figured I'd break my streak of not seeing it while I sat and warmed myself with a lazy night at home. It was poetic to the point of nauseating hyperbole to watch it for the first time alone in Alaska, albeit from the relative safety of a basement apartment with a table full of saag paneer and channa masala. For years, whether riding across the country by bicycle or taking a lengthy road trip under colorful circumstances, people have always invoked the story in one way or another. "Oh, so like Into the Wild." or "Just don't pull an Into the Wild on us, okay?" And, most helpful of all, "Don't eat the wild berries." Even prior to watching it, I was quite familiar with the gist, but it was far more enjoyable and nuanced than I'd given it a chance to be.
Just before the protagonist, Christopher McCandless, finally succumbs to starvation in the savage Alaskan wilderness, his on-screen portrayal scrawls the following in the margins of the book Dr. Zhivago:
happiness is only real when shared.
I have come to believe this to be true. Whether with a human travel partner (or, in my case, Hank riding shotgun) or through sharing tales of memorable moments whenever the occasion arises, even the most primal and solitary joys ultimately deserve outlets. Thoreau walked into town often, and today you can take an exit off a major freeway in Massachusetts and be at Walden Pond less than fifteen minutes later. When we set out to explore and experience, we are bettering ourselves for our inevitable return to stable, civilized surroundings. I say often that I never wish to run away from things, only to run away with my thoughts and to gather new stories to share with those who wish to listen. And that could be for the length of a brief mountain bike ride, a walk with Hank, or a drive from our southern border to the place where Alaska meets the Arctic Ocean. Everyone's reflections look different, and there is much beauty in that.
I have also come to learn that writers often must sacrifice their immediate happiness in the name of some unnamed artistic initiative, that they must place themselves in positions of discomfort or filet their souls for examination for the sake of their work or the benefit of others. While I am never truly unhappy, it would be a stretch to paint nights warming canned beans over a flickering camping stove or entire days climbing preposterously steep mountains on a jerry-rigged and barely-working bicycle as the sort of filtered glamor that the Internet Age is so thirsty for. Instead, it is a discomfort that refines the soul like a fire, a benign masochism that spares a wandering soul the opportunity to become utterly lost.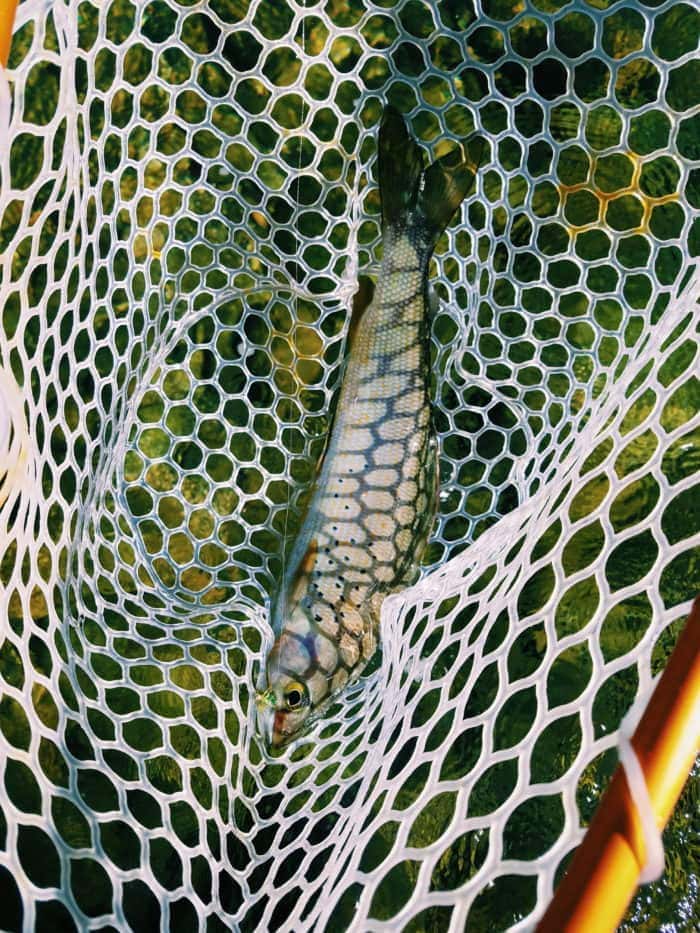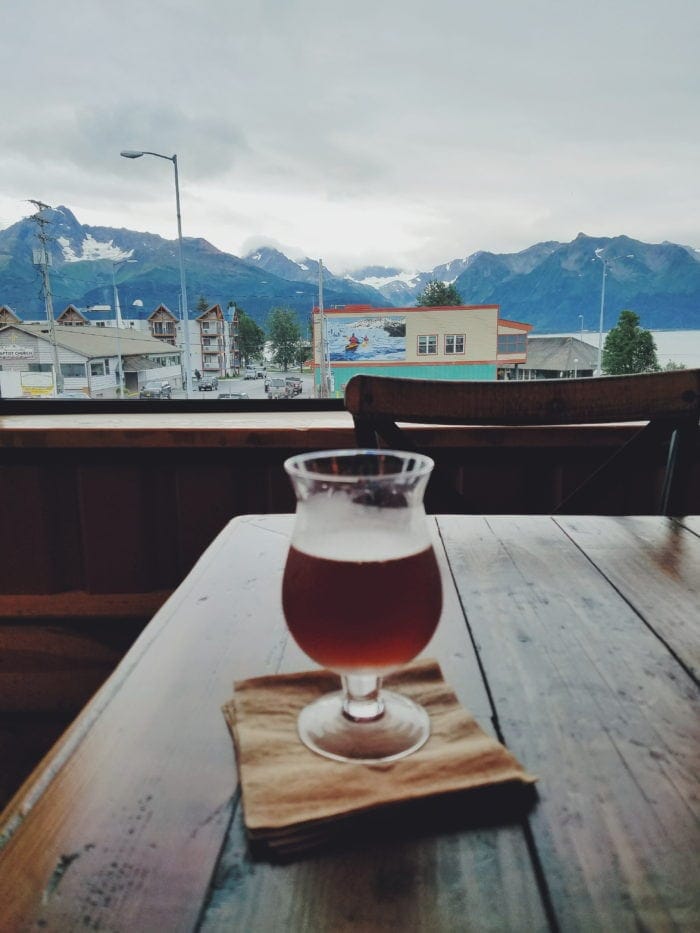 I had been struggling to write something that expressed the nuanced feelings I've had while in Anchorage, which lie somewhere between discouraging regression and welcome observation. It is good to experience peaceful solitude and despondent loneliness, to overcome physical discomfort and to be hit with life-altering experiences and disappointments alike, but we cannot stay in these states in perpetuity. It is simply too much. And the goodness of knowing darkness only comes from bringing it into the light, from becoming light and shining it on others who know that same type of darkness. What happened in Anchorage was a bit of a comedown, then, from an onslaught of motion and emotion, back into the stillness and plainness of errands and emails and the ritualistic routine of existing. And it was a letdown by way of how regular Anchorage felt after what Google Maps reckons is 68 hours of driving and 4,200 miles (if you take the most direct route, which I did not) from Austin. Then again, I was reassured a few days later while sitting at a brewery in Seward, looking out at one of the most incredible views I've ever witnessed, when a local confirmed my implacable discomfort: "Ahh yes, Anchorage. Fifteen minutes from Alaska."
Lastly, I've been fighting lots of imposter syndrome lately. I downplay what I am doing because it seems frivolous and obvious to me and thus not special. That's something I come across often as I travel—the things I'm amazed by, others are used to because it's their reality; and vice versa. Any time somebody mentions admiration, I shudder because I'm uncomfortable with the idea that I'm doing something difficult or meaningful. I even begin to believe that there is no sense in turning a self-absorbed walkabout into a book or collection of stories of any kind. But then, there are the moments of reaffirmation. I visited a brewery on the industrial side of Anchorage and almost immediately fell into conversation with two bearded fellows who both seemed to me the typical patrons of such a place. They were both from Montana, and lived in Anchorage doing various, pointedly Alaskan things. One was an airplane mechanic out in Bethel, Alaska, in the rural far western reaches of the state. The other ran accounting for a commercial fishing operation.  When the brewery closed at 8 PM (arcane laws manage to reach even the Final Frontier), we left and reconvened at a dive bar across town. We drank a couple more beers and discussed the many roads that led us each to Alaska, and there was much unspoken understanding among us; the sorts of varied but similar stories that make one feel less alone in a cosmic sense, not just a convivial one. It is worthwhile to hear and share these stories and to seek a way to distill them into something for all of us to read and discuss.
A night later, there was the family of foreign tourists who annoyed me to no end when they began shouting and reaching from behind me while I ate my pizza alone at the bar in The Moose's Tooth. I had spent the day mountain biking with friends until I was thoroughly exhausted, then took Hank to the dog park for an extended evening romp under the 9 PM sunlight. I was ready to eat and not be bothered, or at least meet someone interesting to talk to while I ate. The city has a way of allowing one to take without giving, to be surrounded by humanity yet entirely isolated. Besides, I'd already had my interesting conversation with a fellow late-night dog park visitor who had moved to Anchorage from North Carolina two days prior to "put in some time" with a local airline so he could move back to the Lower 48 with seniority as quickly as possible. Feeling my teeth gritting between each bite, I finally turned to them and resolved to make something of the situation.